Make your day to day easier with these 24 Smart Tips for everyday life from cleaning to storage. All of the tips and tricks are below!
Have you ever seen someone doing or using something in a totally practical way that you had never seen before?  It usually deserves a facepalm followed by a "Why didn't I think of that?".
Get ready for a post that is chock-full of super simple ideas!
More Round-Up Posts:
Round-up posts are a great way to get a lot of ideas about a single topic in one place, and we love doing the research for you. We have lots of helpful round-up posts for you here at The Crafty Blog Stalker. Like the Top 20 Paper Envelope Tutorials, 20 Fun Shoelace Crafts, and 20 Beautiful Paper Flower Tutorials.
Be sure to look around the blog for more fun round-up posts!
24 Super Smart Tips for Everyday Life:
A plastic box soap holder is the perfect size to hold card games! I need to stock up on these!
Use empty Toilet Paper Rolls as Gift Wrap Savers!
I love these Dice shakers, they are great for travel games and smaller hands. Use small plastic storage containers and you are set!
You don't need an expensive Bluetooth speaker, you can use a glass bowl to make your iPod/iPhone speaker louder all on its own!
Save your nails when adding or removing a key from a key chain and use a staple remover. Genius!!
A Cell Phone Number Bracelet using Number Beads Great for when you are in busy areas like amusement parks or the zoo!
Use an old pill bottle to help save on laundry detergent.
Poke holes into the lid of a Milk Jug and you have a recycled watering container!
The Parmesan Lid fits on a regular canning jar!
Use Pure Acetone (a type of fingernail polish remover) to remove the ink on plastic containers so you can reuse them!
Use a fitted sheet over the box spring to hide that ugly mattress.
The kids won't need to get a new cup out every time they need a drink when you have Fridge Magnet Cups.
Did you know you can put a wooden spoon over a pot of boiling water and won't boil over?!
Recycle a plastic bottle into a super nifty Cell Phone Charger Holder!
Put hot glue on your hanger and it will keep your clothing from slipping off!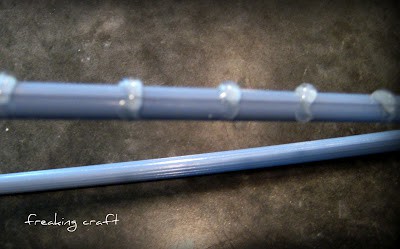 Use a dust pan to fill another container with water from a bathroom faucet!
Use those little plastic bread closure things (do they even have a real name?) and label your different cords!
Use a suspension rod to organize your cleaners underneath your counter. They simply hang on the rod! So smart.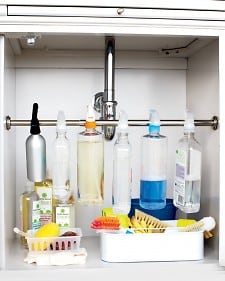 Use Vaseline as Fingernail Polish Prep. No more polish on the area around your nail!
Sparkler Shield.  Use a plastic cup as a sparkler shield to keep those little hands from the hot sticks!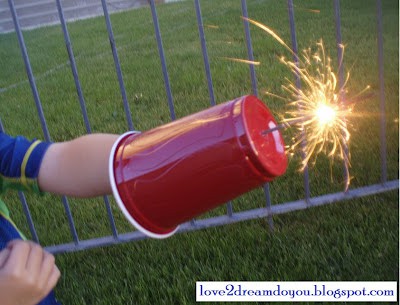 Wrap a rubber band around a Cut Apple to keep the pieces together and you won't have brown icky pieces at lunchtime!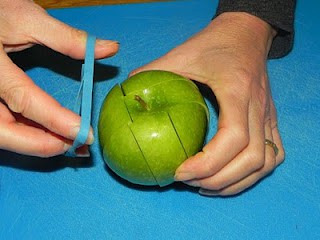 Keep the summer bugs out of your drink with a cupcake liner. No more drinking that extra protein!
Recycle a Johnson's Lotion bottle to make a faucet extender for smaller hands!
Rub a clean Chrome faucet with Wax paper Sheets and it will keep the water spots away.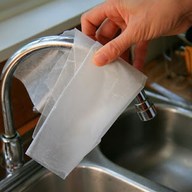 Use a dollar store Wiffle Ball to make beautiful flower balls.  Just push the stem through the holes!
If you have a smart tip you'd love to share, we'd love for you to share a photo so we can see how smart you are!
Our Crafting Essentials List:
Follow The Crafty Blog Stalker
The post 24 Smart Tips for Everyday Life appeared first on The Crafty Blog Stalker.